About
The Shoreline Historical Museum, a non-profit 501 (c ) 3 organization, is dedicated to preserving, recording and interpreting the heritage of the historic Shoreline area, (85th to 205th, Puget Sound to Lake Washington) and its relationship to the Northwest region.
The Museum's location, is at the intersection of 185th and Linden, one block west of the most historic intersection in Shoreline, where the first business took hold in 1911, the Rogers General Store.
Board Members
President: Barrett Monsaas
Vice President: Edie Loyer-Nelson
Secretary: Hal Schlegel
Treasurer: Kevin Sill
Tiger Avery
Margaret Boyce
Judy Parsons
Henry Reed
Kim Scott
Anina Coder Sill
Bev Smith
Susan Stine
Andrew Thurman
Leo Valenzuela
Executive Director: Vicki Stiles
Membership in the Shoreline Historical Museum gives you the opportunity to support the Museum while enjoying the Museum newsletter, invitations to membership events, discounts on books and gifts, use of the Museum's multipurpose room for meetings at a discounted rate, and access to the Museum's exhibits and research facilities at no charge.
Life membership: $1000
Partnership circle: $250
Business: $50
Family: $25
Individual: $15
Pioneer/Student: $5
Here's how to join the Museum as a Member : Click on Donate, or e-mail us at shm@shorelinehistoricalmuseum.org , or call us at 206-542-7111 for a membership brochure.
The Museum is supported by :
The City of Shoreline
4 Culture, the King County Cultural Development Authority
Washington State Heritage Capital Projects Program
Museum Members and Friends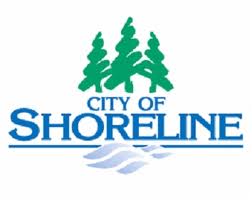 With Many Thanks to 4Culture and The City of Shoreline for Sustained Support and to our Partnership Circle and business supporters:
Action Autoparts & Machine
Aurora Rents
Tiger Avery
Bartell
Campbell-Nelson Volkswagon
Blue Canyon Construction
CarePlus Medical
Eric Carlson DDS
Central Market
Chris Haynes – Windermere Real Estate
Chuck Olson Chevrolet, Inc.
Columbia Valuation Group, Inc
Costco
Damnation Peak Press
DAR Lady Stirling Chapter 7019
Golden Wheels Racing Pathfinders
Great Harvest Bread Company
Greene-Gasaway Architects, PLLC
Fred Meyer
Honda Specialties

Jack Malek – Windermere Real Estate
James Alan Salon
Jim Adams Auto Clinic
Larry Johnson
North City Water District
Puget Sound Antique Radio Assn
QFC – Crown Hill Richmond Beach
QFC – Richmond Beach
Red Crane – Washington Gold
Ronald Wastewater District
Shoreline Rotary
Shorewood High School PTSA
Skyline Windows
Sandblasters, Inc.
Spiros Pizza & Pasta
Starbucks
Tonkin Architects
TubeArt Group
Washington State Capital Heritage Program